Keep moving safely: we envisage, design, manufacture and personnalize magnetic tickets, contact and contactless cards, smart tickets and RFID readers.
Cards & Rfid
Smart cities are moving in line with wholly contactless systems to provide swift, timely and safe services. 'Contactless' payment has been unleased upon access systems for public transport, ski slopes and many more. Technological change is now a reality. We work with the most widely used families of chips: MIFARE®, Calypso®, I-Code®, CIPURSE® and FeliCa®.
Cards
Calmell Group offers the widest range of plastic and smart cards on the market, mainly RFID, manufactured in compliance with international regulations and standards. We offer both cards without chip and smart cards, with memory or microprocessor, on any interface: contactless or with contact and dual, providing technological solutions for identification, authentication and data storage.
Smart Tickets
Taking advantage of the technological effectiveness of contactless cards and inserted into paper or cardboard, smart tickets provide a solution for one-off user allowing for the evolution of access systems at a reasonable cost. Available in different materials, memory capacities and safety levels, and in all formats: rolls, single units and zig zag.
Graphical and electrical personalisation
Graphical and electrical personalisation: cards and smart tickets can be printed in multiple colours and individually personalised, adding numerations, bar code or QR reader applications, chip coding and application of other finishing such as magnetic strips or security holograms.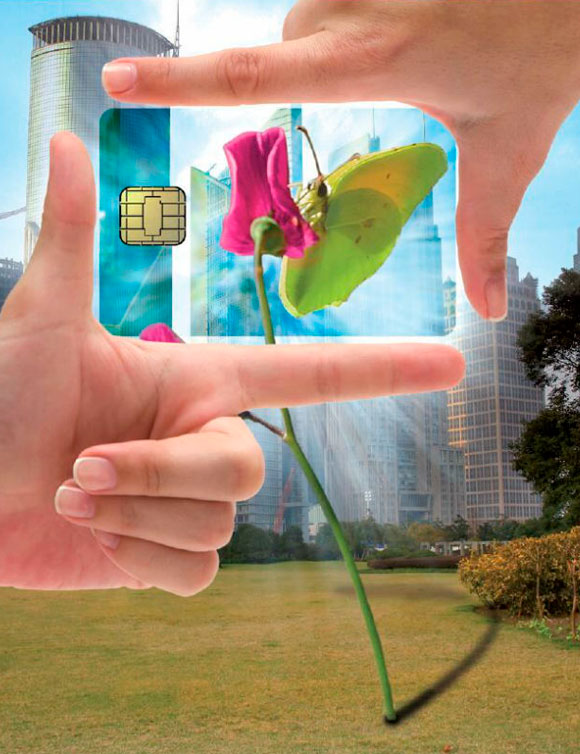 Magnetic
The magnetic division of Calmell came into being more than 30 years ago and how the Group achieved recognition. During these years, it has been involved in projects throughout the world, and has provide response to all manner of client requests. For this reason, we are considered by end clients and integrators as a solid and reliable supplier, with a proven track-record in terms of quality, therefore, standing out at the fore of our sector.
The use of any paper, cardboard or plastic material, the application of strips using different methods and the diverse printing options, have the end result of endowing our products with a complete range that encompasses all possibilities available on the market.
Supports can be customised to fit a large variety of technological solutions: numerations, coding, security inks, holograms, …
RFID – AFFIX readers
AFFIX Electrónica is the engineering division of Calmell Group specialising in RFID solutions, devoted to the development of the necessary hardware for the implantation of access and control, identification and security. Founded in 1994, it boasts more than 20 years' experience in the field of design and manufacture of recording readers for contactless smart cards. The fields of application of AFFIX Electrónica's product range spans from railway control systems (Metro, trains, tramways), buses and coaches (urban and intercity) and access control systems for parking facilities to the charging systems needed for electronic sales equipment and POS. AFFIX Electrónica distributes its sus products via systems integrators that require control systems with the highest level of performance, being able to supply the control card alone or within integrated equipment.
AFFIX Electrónica's reader can handle a wide range of smart cards in accordance with the standards ISO14443, ISO15693 e ISO18092. Amongst said types we offer: MIFARE®, Calypso®, I-Code®, CIPURSE® and FeliCa®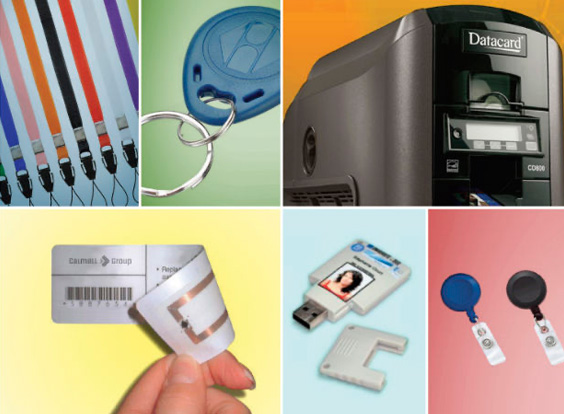 Others solutions
Within a continually more globalised environment, our wish is to offer complete solutions to our clients. It is for this reason we have enhanced our network of partners and exclusive distribution and commercialisation of a wide range of card-based products.
Printers: As distributors we make available to our clients the most renowned printer brands on the market, offering assessment at all times on card printers that best suit their needs.
Accessories: We offer a wide range of accessories for ID cards: clamps for cards, personalised lanyards, yoyos, cardholders and many more accessories.
RFID Labels: Smart labels are taking on more and more importance in a large number of sectors and applications, thanks to their flexibility capacity to be printed on easily, data storage capacity and, in short, for providing information and localisation of articles in the supply chain in a more immediate, automatic and accurate manner.
Other formats: RFID technology can also be found in other formats, such as USB keys, tokens, wristbands, etc. to adapt to the needs of shape, materials and size.